The Federal Road Safety Corps wishes to notify it shortlisted candidates that the FRSC Physical Screening 2023 has started. The agency has been recognized as a leading organization in ensuring road safety and effective traffic management in Nigeria. As part of its commitment to maintaining high standards of professionalism and efficiency, the FRSC conducts regular recruitment exercises to enlist qualified individuals into its ranks. With the eagerly anticipated FRSC Physical Screening for the 2023 recruitment exercise just around the corner, aspiring candidates are gearing up for this crucial step in their journey towards becoming part of the esteemed road safety organization. This article delves into the FRSC Physical Screening, highlighting the screening process and requirements.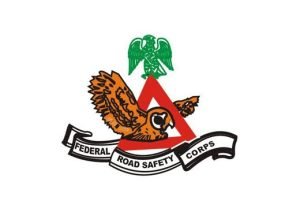 FRSC Physical Screening Process
The Federal Road Safety Corps (FRSC) conducts physical screening processes as part of their recruitment process. Here is a general outline of the FRSC physical screening process:
Physical Fitness Test: The first screening process we have here is the test which assesses your overall physical fitness and stamina. It may include activities such as running, push-ups, sit-ups, and other exercises to evaluate your strength, endurance, and agility.
Medical Examination: Candidates undergo a medical evaluation to determine their physical and mental fitness for the role. This examination usually includes checks for general health, vision, hearing, and other medical requirements set by the FRSC.
Height and Chest Measurement: There are specific height and chest requirements for FRSC recruitment, and these measurements are taken to ensure that candidates meet the prescribed standards.
Body Mass Index (BMI) Assessment: FRSC may also assess candidates' body mass index to ensure they meet the required standards for the position.
Verification of Documents: Candidates are required to submit various documents, such as educational certificates, birth certificates, and valid identification, for verification during the screening process.
Interview: Candidates may be interviewed to assess their communication skills, knowledge of road safety regulations, and suitability for the role.
That's it! Candidates should now check on the next paragraph for information on the FRSC Physical Screening dates.
FRSC Physical Screening Dates 2023
Are you one of the shortlisted candidates for the Federal Roads Safety Corps? If that's the case, I believe you are reading this article because you want to know the dates for the FRSC Physical Screening. Here is the information we have regarding the screening dates and times.
The exact Physical Screening Dates for the Federal Road Safety Corps (FRSC) falls between May and September 2023. This blog will update you when the exact date has been announced.
However, to obtain the accurate and up-to-date information regarding FRSC physical screening dates, I recommend visiting the official website of the Federal Road Safety Corps or contacting their relevant official channels. These sources will provide you with the most reliable and current information on any upcoming physical screening dates, as well as any necessary requirements or changes to the schedule.
Remember to keep an eye on official announcements, news updates, or notifications from the FRSC to stay informed about the physical screening dates during the mentioned time period.
FRSC Physical Screening Requirements: What to Bring to the Screening Venue
To ensure a smooth and successful physical screening with the Federal Road Safety Corps (FRSC), it's important to come prepared and bring the necessary items. Here are some general items you should consider bringing:
Original documents: Bring all the original copies of the required documents, such as your educational certificates, birth certificate/age declaration, NYSC discharge/exemption certificate (if applicable), and any other relevant certificates or credentials requested by the FRSC.
Photocopies of documents: Make multiple photocopies of all the original documents mentioned above.
Identification documents: Carry valid identification documents, such as your national identity card, voter's card, international passport, or driver's license.
Printed application confirmation: Print out and bring the confirmation or acknowledgement slip of your FRSC application. This will serve as proof that you applied for the recruitment.
Medical certificate: Obtain a medical certificate from a government-approved hospital or medical facility which verify that you are physically and mentally fit for the screening process.
Writing materials: Carry pens, pencils, and erasers to complete any required forms or assessments during the physical screening.
Clothing: Dress appropriately in line with the FRSC's guidelines. This typically involves wearing plain white T-shirts, white shorts, white socks, and canvas shoes.
Water and snacks: It's advisable to bring water and light snacks to stay hydrated and energized during the screening process.
Personal hygiene items: Carry items such as tissue paper, hand sanitizer, and wet wipes for personal hygiene purposes.
That's it! Preparation is the key to success. It's always better to be well-prepared and have all the necessary items with you to avoid any inconvenience during the process.
We wish you good luck!