First Bank recruitment 2023 is an opportunity for you if you're interested in working in the renumerative banking industry. The Bank is constantly looking for young, ambitious, energetic, and self-motivated people to join their team. Their team members are the heart and soul of their business. They recognize and draw those who can blend naturally into their culture and are enthusiastic, clever, and passionate. This article will highlight the procedures to apply for First Bank recruitment 2023/2024.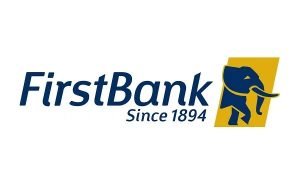 About First Bank Recruitment 2023/2024
You should be aware that only applications submitted through the First Bank online application platform will be considered for this position. First Bank will never ask for money from potential employees looking for job openings with the company.
They admonished you to firmly refuse such requests from anyone who promises to assist you in obtaining employment with the Bank. They aren't the Bank's formally appointed representatives.
Reasons Why You should Build Your Career in First Bank
The following factors should strongly encourage you to advance your career with First Bank:
First Bank provides extremely competitive remuneration packages to entice and keep talented and motivated employees across the organization's numerous function areas.
The financial institution fosters an environment and work culture that are supportive of and respectful of its employees.
With the First Academy, they provide chances for ongoing learning and development. Everyone who completes this program will have the skills and abilities needed to excel in their particular job activities.
First Bank supports career advancement, particularly the acquisition of internationally recognized qualifications.
Eligibility Criteria for First Bank Recruitment
The following prerequisites should be noted by applicants for First Bank jobs:
The age of interested persons at the time of application should not exceed 35.
All candidates must be in possession of a legitimate form of identity, such as a driver's license, National Identification Card, passport, or voter card.
Students should have at least five (5) credits in the SSCE, including English and Mathematics.
It is necessary to have a B.Sc., HND, NCE, or OND qualification from a reputable institution.
Applicants having a problematic criminal history won't be considered
Applicants should have a strong sense of teamwork and superior analytical abilities.
Applicants need to be well-versed in computer applications.
You'll need to submit an in-depth CV or resume.
Those who are interested must possess strong interpersonal and communication abilities.
Candidates must be in good physical and mental health.
Interested candidates must display good manners and composure.
Available Jobs at First Bank Nigeria
The First Bank recruits people at all levels, from recent graduates to senior executives. They are seeking individuals who will encourage the Bank's performance-driven career growth possibilities.
The current job openings at First Bank Nigeria Plc are listed below:
Unit Head, Custom Software Developer
Head, Enterprise Core Applications
Senior Analyst, Application Development (Enterprise Core Banking Application)
Team Lead, Performance Testing
Team Lead, Quality Assurance and Metrics
Analyst, Performance Test
Senior Analyst, Network Management
Senior Analyst, Database /System Admin Services
Team Lead, Information/Technical Architect
Team Lead, IT Program/ Projects Manager
IT Process Management Analyst (Senior)
Team Lead, Logs and Event Monitoring
Senior Analyst , Network & Security
Application Security Risk Officer
Senior Analyst, Enterprise Core Banking Application
Senior Analyst, Customer Payment Solutions
Network Management
Analyst/Programmer, Process Automation
Network Availability and Performance Monitoring
Head, Internal Audit,
Compliance officer
Strategy Associate
How to Apply for First Bank Recruitment
Do you want to be a part of the renowned and vibrant First Bank team working across the Bank's numerous functional areas? I believe the most important reason you came to this page was to know how to apply for First Bank jobs. Simply follow the instructions listed below if you wish to apply for a position with the leading Nigerian Bank:
Simply submit in your CV/Resume to hcm.helpdesk@firstbanknigeria.com
You can connect with First Bank Nigeria on LinkedIn as well.
The Bank will get in touch with selected candidates and begin the hiring process.
Visit the official employment website at www.firstbanknigeria.com to view additional job openings.
Click on Careers in the header of the page once there.
Next, select See Available Roles or First Bank Jobs.
Now choose a position by title, capabilities, or location.
All done!
Only chosen applicants will be contacted and requested to take the aptitude test. There will be email or SMS notifications for aptitude tests.
Visit this website frequently to remain up to speed on First Bank employment opportunities. Please use the comment section below to ask any questions you may have about this recruiting process, and we will do our best to respond.