We're pleased to inform you that the federal government's youth empowerment program's Npower Recruitment 2023 is currently accepting online applications.
We will cover all the information you require about the Npower Knowledge program in this article. You can use the comprehensive information and instructions we've supplied to help you with the N-Knowledge application procedure.
These contain the registration opening and closing dates, eligibility criteria, and instructions on how to submit an application for Npower knowledge through the N-knowledge program portal. So continue reading and put all of these recommendations to use.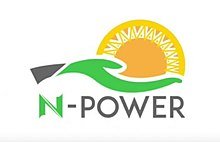 What You Should Know About Npower Knowledge Recruitment 2023
We are happy to announce that applications are now being accepted for the N-Knowledge portal 2023. The start of the initiative has been announced by the Federal Government through the Minister of Humanitarian Affairs, Disaster Management, and Social Development. The Npower Knowledge curriculum will be offered in each of the nation's six geopolitical regions.
The program aims to put 20,000 young Nigerians with upskilling on the international map. They will represent the creative and information technology industries as exporters of top-tier products and services.
The youth competency enhancement in hardware training and software development is the focus of the training program. Nigeria will be able to compete in the outsourcing market because to this knowledge.
The Npower knowledge training program lasts nine months and includes three months of centralized in-camp training. Additionally, it offers a six-month apprenticeship program that spans the nation's six geopolitical regions.
The Npower Knowledge recruitment initiative will involve a number of 20,000 beneficiaries. Qualified learners will get certificates and attestations at the conclusion of the programme. Young, competent Nigerians like you are the target audience for this programme.
Npower Knowledge Recruitment Requirements 2023
There are several prerequisites you must complete if you are interested in applying for N-Knowledge recruitment. This will demonstrate that you are qualified and prepared to go through the hiring process. What's needed is listed below:
The age range for interested individuals is 18 to 35 at the time when they apply.
Candidates for this program must be Nigerian citizens.
Candidates must hold the West African Senior School Certificate (WASSCE), a General Certificate of Education, and a National Examination Council (NECO) (GCE)
Additionally, applicants should hold a BSC, HND, or OND in agriculture or a comparable field from an accredited institution.
This program is designed for graduates who are jobless in the country.
All candidates must be in possession of a legitimate form of identity, such as a driver's license, National Identification Card, passport, or voter card.
English proficiency in both written and spoken form is a plus for candidates.
How to Apply for Npower Knowledge Recruitment 2023
Please follow the instructions listed below if you want to apply for the ongoing N-Knowledge recruiting:
The first step is to go to nasims.gov.ng, the official recruitment website.
Select the knowledge program once you are on the site.
Read the terms and conditions, then agree to everything.
Give your name, email address, password, and other details to create an account.
You must log in to the application portal after signing up in order to begin the application process.
Click on Login.
Click "Login to N-Power Application Portal" after entering your registered email address and password.
Enter your 11-digit BVN there.
Give all the information that is required.
Moreover, you must upload your passport photo as a PNG or JPEG file that is no larger than 25 kilobytes.
Check every detail you have.
Send your application in.
A special ID number will be sent to you after submission. It should be noted together with your contact details for subsequent use.
You can log in and choose any of the empowerment programs the Federal Government has to offer by following the aforementioned steps. If chosen, you will be notified by the email address you provided when registering for the online CBT test. You will receive an email from us letting you know the day and time.
We will occasionally post correct information about the Npower knowledge recruitment on just this website. Keep checking back to make sure you don't miss any updates, especially when the hiring process starts.