Do you want to know how to access the Federal University Wukari FUWUKARI student portal? There are several benefits of this. Sometimes, students are unaware of the resources on the FUWUKARI student portal website. They consequently pay people to complete jobs that they could have completed themselves. The FUWUKARI student portal allows you to do a variety of things, such as pay tuition, register for classes, check test results, and much more. What steps are required to finish each of these tasks? You can use this page as a guide to sign up for and log into the FUWUKARI student portal.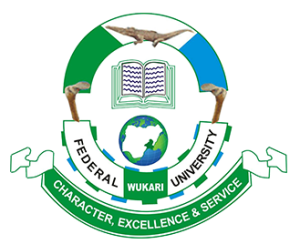 Federal University Wukari in Brief
Let's take a quick glance at Federal University Wukari's profile. As a result, we will gain a better understanding of the university as a whole.
The town of Wukari, in the state of Taraba, is home to Federal University, Wukari. The university was established in 2011.
Federal University Wukari accepts students from all regions of the nation without regard to their age, religion, or tribe. The university grants bachelor's degrees in social science, science, and agriculture. The university's tuition is reasonable because the federal government pays the majority of the institution's operating expenses. The university's infrastructure, including its roadways, is generally good.
What You Should Know About FUWUKARI Student Portal
A student portal is a generally used phrase to describe the user account in which students can have a username and password to obtain entry to the university services and other learning relevant materials and resources.
The Federal University Wukari offers an online resource called the student portal. Students have access to this program so they can effectively manage their academic data. Users can go to the FUWUKARI E-Portal by going to ug.fuwportal.edu.ng. You might also examine your semester grades and pay your tuition by logging into the site. The student portal's main objective is to make life easier for students.
How can I access the FUWUKARI student portal? To access the site, you must enter your login details. The university administration distributes the site login details.
How To Login To FUWUKARI E-Portal For UTME Candidates
Do you need assistance locating the student portal of Federal University Wukari? You can use the steps listed below to access the portal.
Candidates can only choose this option if they initially select FUWUKARI during JAMB registration or later change their mind.
You have to first visit the university's portal at https://ug.fuwportal.edu.ng/putme_login.php
The following action is to enter your JAMB/UTME registration number
Then enter your surname in lowercase as password
Click "login"
You will now be granted access to the portal!
How To Login to FUWUKARI Portal For New and Returning Students
This option is only available for students who are currently enrolled in FUWUKARI:
Visit https://ug.fuwportal.edu.ng on your phone browser
The next thing is to enter your ID number
Enter your Registration number
Click login to get access to the portal.
All done!
How to Change Your Password on FUWUKARI Student Portal
Several FUWUKARI students do ask what happens if they forgets their portal password? All you have to do is click the "Password Recovery" button below to access your account.
You can reset your FUWUKARI student portal passcode in a few simple steps if you can't actually remember it. To change your student portal passcode, simply follow the procedures below:
First you have to visit https://ug.fuwportal.edu.ng to get started.
Specify your login information or registration number.
The reset link will be sent to your email.
In order to access the portal, you will be able to type in a new password.
Conclusion
Since you're reading this, I'm presuming you're trying to get into Federal University Wukari's student portal. There are a number of benefits of using the internet resource of this university.
Every FUWUKARI current or prospective student can benefit from this practical resource. Both new UTME applicants to the school and those who have already applied can greatly benefit from the student portal.