Do you want to know how to check JAMB results? This article will teach you how to get through the process. The Joint Admissions and Matriculation Board administers entrance exams for tertiary schools in Nigeria. Each candidate who sits for the test has a different JAMB registration number. Your JAMB results can be checked in a variety of methods. You can carry it out using your smartphone. Some of these methods include using your registration number to verify your JAMB results, as well as online and USSD. We will explain how to check your JAMB result in this article.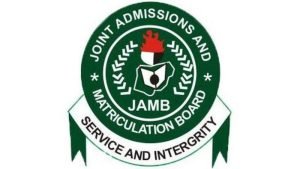 How to Check JAMB Results
The best methods to check your JAMB exam results are listed below.
Step 1: Visit the JAMB Result Checking Portal
The official result checking portal should be used as your first stop when checking your JAMB examination results. You must first access the official JAMB result checking portal in order to check your JAMB results. Any internet-connected device, such as a computer, tablet, or smartphone, can view the portal. Visit the site at https://www.jamb.gov.ng/Efacility to get there. The following action is to log in and select the "Check UTME Results" option.
Step 2: Enter Your JAMB Registration Number
You must enter your JAMB registration number in order to view your JAMB result. This is the next step following viewing the results checking portal.
You will see a blank space that requests your JAMB registration number on the JAMB result checking portal. Your registration number should be entered in the space given. Before submitting it, make sure your registration information is accurate by checking it twice.
Step 3: Check Your Result
You must then select the "Check Result" button after entering your JAMB registration number. Your result will then be processed by the portal and displayed on the screen.
Step 4: Review Your JAMB Result
Your overall JAMB test score will be displayed in your result. Your test results for each of the four topics will also be included in the message.
Step 5: Print-out a Copy of Your Results
Now that you've reviewed the score, you can use your registered number to verify your JAMB results. You can print out a copy of your result slip for future reference.
To accomplish this, go to the site, select "Print Result Slip," and make a payment. Then, you will be asked to input your JAMB registration number once more. Click the "Print Result Slip" button once more after inputting your registration number. Your result slip is going to be shown on the computer, and by selecting the "Print" button, you can print it out.
How to Check JAMB Result Via SMS
Do you want a simpler way to check your JAMB UTME results? Then try checking it via SMS. All you have to do is text RESULT to 55019 while using the same phone number that you registered with. Reminder: Your line must have a credit amount of at least N50. Soon after, you will obtain the result via SMS.
Conclusion
Here are our final thoughts on how to check JAMB results. Just be aware that the procedure is very simple for checking your JAMB result. You can quickly and simply check your JAMB result by following the instructions provided in this article. We elaborated on our part to make it easier for you to print out a copy of your result slip for your records. Are there any issues you run into when checking your results? You can get in touch with JAMB by calling their customer service number or visiting their official website. Please do not hesitate to leave comments below.