Are you looking for information on how to access Ibrahim Badamasi Babangida University, IBBU student portal? Students occasionally are not aware of the resources on the IBBU website that are accessible to them. That's why they end up paying people to complete tasks that they could have done themselves. The IBBU student portal allows you to do a variety of things, such as pay tuition, register for classes, check examination results, and much more. What steps are required to accomplish each of these tasks? You can use this page as a guide to sign up for and log into the IBBU student portal.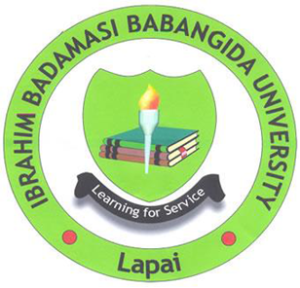 An Overview of Ibrahim Badamasi Babangida University
Ibrahim Badamasi Babangida University, IBBU is a state owned institution of higher education in Niger state. The Niger state government is responsible for running and managing this institution, which was established in 2005. The school is dedicated to fostering academic excellence in its students and producing qualified graduates for Nigeria's various industries. Moreover, the university accepts students from all backgrounds, regardless of their background.
The average Nigerian can afford to attend Ibrahim Badamasi Babangida University because of its low tuition costs. The institution provides degree programs in a variety of fields, including management, agriculture, the arts, and other social sciences. Despite the fact that some students choose to live off campus, the university also offers housing for its students.
What You Should Know About IBBU Student Portal
The Ibrahim Badamasi Babangida University student portal is an online resource provided by the institution. This tool is made available to students so they can manage their academic data properly. Students can access IBBU student E-Portal by visiting portals.ibbu.edu.ng. By signing into the portal, you could also view your semester grades and make a payment for your tuition. The purpose of the student portal is to provide convenience for the students. As a result, pupils now have the chance to learn without having to stand in line.
How can I access the IBBU student portal? You must enter your login details in order to access the school's portal. The university administration distributes the site login details. Get yours by following the below procedures.
How To Login To IBBU E-Portal For UTME Candidates
Do you need help in gaining access to the Ibrahim Badamasi Babangida University student portal for prospective students? This option is only accessible to applicants who select IBBU as their top choice during the JAMB registration process or later change their mind.
Here are the procedures involved to access this portal:
First you will have to open your browser and go to https://portal.ibbu.edu.ng
The following step should be to enter your JAMB/UTME registration number
Then click login
You will now be given access to the Ibrahim Badamasi Babangida University student portal for JAMB candidates to the university.
How to Login to IBBU Portal for Old and Returning Students
The instructions provided below can help you access the IBBU student portal for returning students of the university:
You must first click on the following link to enter the Ibrahim Badamasi Babangida University student portal: https://portals.ibbu.edu.ng/ugreg/.
The next step is to enter your login (matriculation number) and password in the appropriate columns.
You should then click the login icon following the completion of your information.
That's it! The portal is now open for your use.
How to Change Your Password for the IBBU Student Portal
Most candidates often face the situation where they forgot their login information. All you have to do is click the "Forgot password" button below to access your account. To change your ADSU student portal passcode, simply follow the procedures below:
Visit https://portals.ibbu.edu.ng/ugreg/?q=user/password to get started.
Specify your login information or registration number.
The reset link will be sent to your email.
You should now type in a new password to access the portal.
Conclusion
You want to access the Ibrahim Badamasi Babangida University, right? I should believe that you are reading this article because of that. There are several advantages to using this university's internet resource.
This useful tool can help every IBBU current and potential student. The student portal is also a very beneficial tool for both fresh UTME applicants to the school.