The Independent National Electoral Commission (INEC) began the online hiring of ad hoc workers in preparation for the forthcoming general elections in 2023. These are the people who will be there to record the voting process on election days. Are you considering applying for the position of ad hoc staff? Prior to applying, you should ensure that you are qualified for the post. Each post has specific requirements that applicants must meet, according to INEC. All eligible candidates may register for all categories of ad-hoc personnel as long as there is space available. You can use this article as a guide to ensure that the process of becoming an INEC Ad-hoc employee goes smoothly.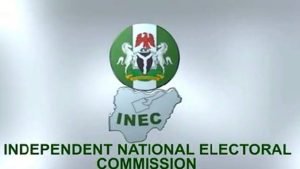 Eligibility Requirements to become an INEC Ad-hoc Staff Recruitment 2023
Eligibility
Candidates for INEC Ad-hoc must be Nigerian citizens and must be in possession of a Certificate of State of Origin that has been signed by the head of their local government. It is not permissible to accept a certificate of endorsement from liaison officers.
Candidates must have computer literacy; they must also have a government medical officer certify them as physically and mentally fit for appointment to the Commission.
Candidates cannot be older than 35 for entry-level positions and 45 for experienced hire positions.
Requirements
Please make sure you have the following information prepared before registering on this portal:
You should have an active email address.
You ought to have a working cell phone number.
Candidates must provide the number of their own bank account.
A current passport photo with a white background that is no larger than 5MB is necessary.
Two referees' contact information, including phone number and email address, will be requested of you.
Additionally required is a valid Staff ID number or Student ID number that can be found on your ID card.
Ex corps members must have a NYSC Callup Number, which cannot date back earlier than 2018.
Another requirement is the 2022 NYSC Callup Number for current corps members.
Additionally, you must submit a copy of your highest degree in PDF format.
It will also be necessary to have a copy of your identification in.jpg or.jpeg format.
How to Apply for the 2023 INEC Ad-hoc Staff Recruitment
Let me provide you with a comprehensive guidance on how to sign up for the upcoming national elections and work as ad hoc staff:
You should first study the qualifications for the current vacancies before enrolling. You must check your eligibility by reviewing the qualifications for each position on the election crew that is open.
The next action is to make a profile. Create an account first by going to https://pres.inecnigeria.org/.
Your account will receive an activation email, which you can use to continue the application.
Check your spam folder next; it might be there.
The registration page in your user account should now be accessible. An application form will be displayed to you after you are automatically logged into the portal.
Make sure you fill out the application form completely and accurately, including all needed information.
Note that there are three areas to this form: Personal Information, Contact Information, and Bank Details.
Make sure you accurately enter your information. Again when the form is submitted, it won't be possible to alter the details.
Please fill out your names (surname, first and middle names) exactly as they appear on your BVN.
Upload a white-background image of yourself with your passport. You must submit a recent passport photo with a plain background that is no larger than 5MB.
Enter the information for your referees.
Select the Attestation checkbox.
Send the application in
Your acknowledgment slip should be printed. This is necessary because you'll need it for the last round of verification.
All done! The process is complete. Please double-check your information before pressing the submit button.
Please take note that the data you offer will be verified by your institutions, organizations, and referees. Furthermore, deployment would be carried out according to the state of residence you chose.
We wish you good luck and stay safe during the election days!