This article will be helpful for Jambites looking for information on how to register for JAMB Form 2023/2024. Well here's a guide on how to complete the JAMB registration form 2023 for students hoping to enroll in one of Nigeria's tertiary institutions.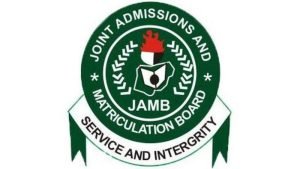 Without this information, there is a strong possibility that you will be unprepared for your JAMB examinations. Because of this, the goal of this article is to provide you with all the knowledge necessary for successful registration and examination.
JAMB Form 2023 Start Date
The Joint Admissions and Matriculation Board (JAMB) stated that sales of the JAMB form began on February 19th, 2023. (JAMB). The Board requested that interested students register for the UTME and Direct Entry in 2023.
In order to ensure that you get posted, it is critical to begin the registration process as soon as possible. Candidates are sometimes assigned to distant centers as a result of late registration.
Cost of JAMB Form 2023/2024
According to the Board, the official price of the JAMB form 2023 is simply 3,500 naira. This does not imply that the total cost of your JAMB application will be N3,500, though. There will be additional fees to get your biometric captured and to acquire the recommended text.
You'll need to spend an additional N700 for the CBT center fees and an additional N500 for the literature text that JAMB recommends. That comes to a total of 4,700 Nigerian Naira.
How to Register for JAMB 2023/2024
The steps for registering for the JAMB 2023 are shown below:
You must first launch your browser and navigate to the JAMB website at jamb.gov.ng.
Click Purchase of 2023/2024 Application Document to proceed.
If you wish to do it offline, you may also use your phone to dial *55019*1*NIN# or *66019*1*NIN#.
Get the JAMB profile code.
Enter your Profile Code sent to you
JAMB ePin can be purchased using your profile code.
And then choose the payment method (InterSwitch or Remita)
After that, a make payment ePIN is sent to the candidate's specific phone number.
Go to a JAMB CBT center
Complete the biodata form.
Finish the JAMB registration process.
Be aware that only CBT centers with JAMB accreditation are now able to sell you JAMB forms. Check out the list of JAMB-authorized CBT centers to prevent being conned and having your money stolen. Before visiting and paying anything, you can use this information to find the one closest to you.
Please enter your accurate information when registering. Moreover, be careful not to mix up your desired exam location with where you already reside.
Requirements for JAMB 2023 Registration
The following criteria must be satisfied by applicants to JAMB before they may submit an application for the university entrance exam:
JAMB registration now calls for a National Identification Number (NIN), which is a requirement. This means that you cannot register for the JAMB exam without your NIN. Hence, if you're interested in signing up for the JAMB tests, you must first enroll for a National Identity Number.
You ought to have completed your WAEC exams prior to now. If you're waiting for the results, you should at the very least be awaiting them.
You must be at least sixteen years old at the time of the registration.
Make sure you have a working phone number and email address that you can access at all times and have total control over. This is crucial since it is through those channels that you will receive information about the entire process.
Ensure that you only provide accurate information. Simply show up at the registration center with all your information, including your date of birth, country of origin, chosen educational institutions and programs, etc.
Register and submit your thumbprints.
Prepare thoroughly for the examination by downloading your e-slip and recommended literature text on time. Make sure to arrive at the examination location a couple of hours prior to the test. This will enable you to stay clear of any unforeseen situations.
We wish you good luck with your JAMB exams!